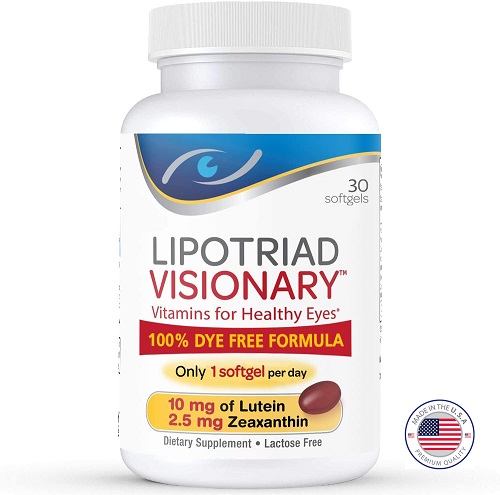 Lipotriad Visionary, Eye Vitamin & Mineral Supplement - 30 Softgel, USA, Expiry: 03/2023
AREDS 2 FORMULA - Visionary is Based on the AREDS 2 Study w/10mg of Lutein and industry leading 2.5mg of Zeaxanthin per softgel.
The AREDS 2 Study has shown, when taking an AREDS 2 Eye Vitamin Daily to slow the progression of AMD up to 25%.
ONLY 1 PER DAY - Visionary is the first ever 1 Per Day AREDS 2 Formula. Our 60ct Box lasts you an entire 2 Months!
LOW ZINC FORMULA: With 200IU Natural Vitamin E and Reduced Zinc Dosage of only 17mg to avoid GI issues.
100% DYE FREE - No Artificial Coloring and No Beta-Carotene (Safe For Smokers).
Take 1 Softgel per day with food
Brand

ePharma

SKU

157540816_BD-1088404063

Capacity

Not Available

Days of Supply

30

Country of origin

America

Product Form

Soft-Gels
What's in the box
30 softgel
Also Purchased
There is no review for this product!