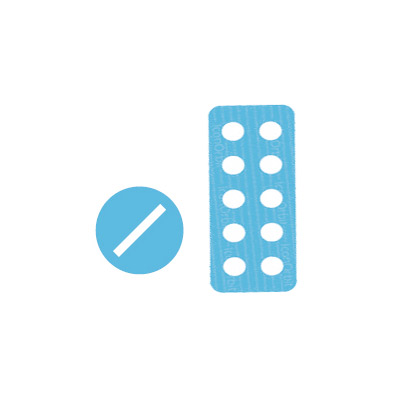 Carbocal 500mg(box)100pcs
Type: Tablet. Manufacturer/Distributor: Globe Pharmaceuticals . Generic Name: Calcium carbonate 
Categories: Bone Metabolism
Generic: Calcium Carbonate
Brand: Globe Pharmaceuticals Ltd.
Type: Tablet
Calcium Carbonate 250 mg or 500 mg: This is used for the treatment or prevention of calcium depletion in patients in whom dietary measures are inadequate. Conditions that may be associated with calcium deficiency include hypoparathyroidism, achlorhydria, chronic diarrhea, vitamin D deficiency, steatorrhea, sprue, pregnancy and lactation, menopause, pancreatitis, renal failure, alkalosis, and hyperphosphataemia. Calcium Carbonate is being used increasingly often to treat hyperphosphataemia in chronic renal failure as well as those on continuous ambulatory peritoneal dialysis (CAPD) and haemodialysis. 

Many patients are unable to tolerate sufficient doses for complete phosphate control and require additional measures such as stringent dietary phosphate restriction or relatively small doses of aluminium hydroxide. Calcium Carbonate containing preparations can provide short-term relief of dyspeptic systems but are no longer recommended for long-term treatment of peptic ulceration.

Also Purchased
There is no review for this product!