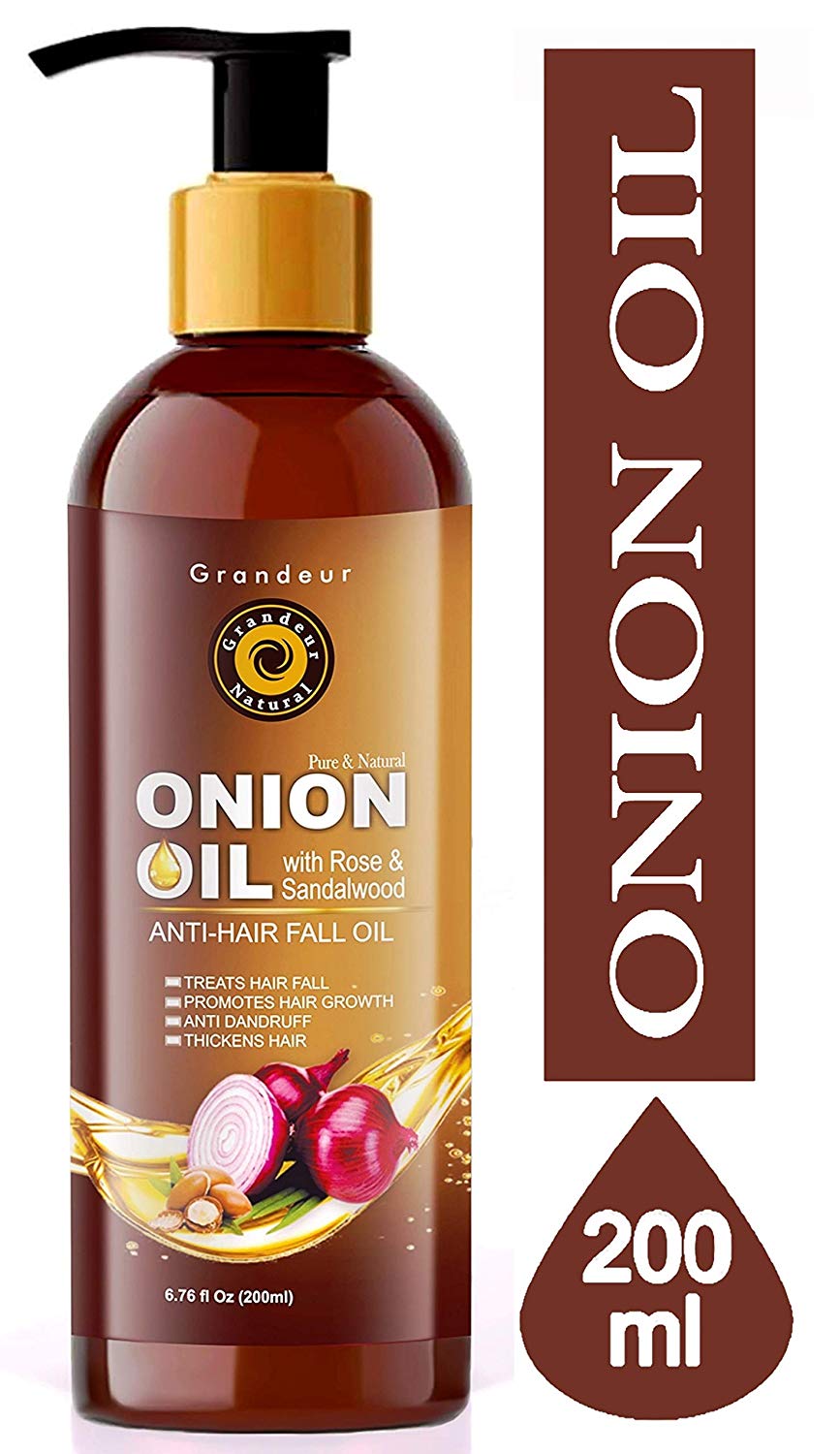 Onion Hair Oil 200ml
Onion Hair Oil For Hair Fall Treatment and Hair Growth with Vitamin E, 200ml

Categories: Hair Care
Type: Oil
Pack Size: 200ml
INGREDIENTS: Red Onion Extract, Coconut Oil, Sunflower Oil, Vitamin E, Castor Oil, Argan Oil, Jojoba Oil, Amla Extract, Hibiscus Extract, Neem Oil, Bhringraj Extract, Mango Butter, Shea Butter, Sandalwood Oil, Rose Oil, Isoamyl Laurate.
Scalp infections can lead to massive hair fall. With potent anti-bacterial properties, onions keep your scalp and hair both healthy and infection free.
Grandeur Onion hair oil is effective for all types of hair i.e Curly , straight. damaged, coarse. Its natural ingredients with anti bacterial and antifungal properties deal with all types of hair.
Onions lends a healthy shine to hair, which can become permanent when used regularly.
Grandeur onion hair oil is very helpful in hair growth as It has Real Red onion Extract which helps to fight infection of the scalp which opens up the hair roots of scalp and helps in promoting hair growth. So use this Regularly to show your love to your hair.
Also Purchased
There is no review for this product!