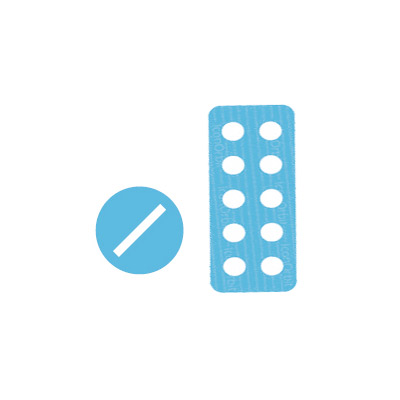 Calboplex 30Pcs pot
Tablet, Generic Name: Calcium + Vitamin D3 + Multimineral, Generic Name: Square Pharmaceuticals Ltd.
Categories: Bone Metabolism
Generic: Calcium + Vitamin D3, Mineral
Brand: Square Pharmaceuticals Ltd.
Type: Tablet
Pack Size: 3S
Each Film coated tablet contains-

Calcium Carbonate 1500 mg equivalent to 600 mg elemental Calcium
Vitamin-D (as Vitamin-D3) 200 I.U. as Cholecalciferol
Magnesium Oxide BP 66.34 mg equivalent to 40 mg Magnesium
Manganese Sulfate Monohydrate 5.54 mg equivalent to 1.8 mg Manganese
Cupric Oxide 1.25 mg equivalent to 1 mg Copper,
Boron Citrate 5 mg equivalent 250 mcg Boron
Zinc Oxide 9.34 mg equivalent to 7.5 mg Zinc
This preparation is indicated for- Prevention and treatment of osteoporosis; To maintain strong bone growth and teeth; For proper functioning heart, muscle and nerves; As nutritional supplement; For bone development and constant regeneration of bone; Pregnancy & lactation; Deficiency state of calcium, vitamin D, magnesium, zinc, copper, manganese & boron
Dosage: Adults, Elderly and children above 12 years of age: 2 tablets per day, preferably one tablet each morning and evening. 
Children below 12 years of age: Not recommended.
Side effects: Orally administered calcium carbonate may be irritating to the GI tract. It may also cause constipation. Hypercalcemia is rarely produced by administration of calcium alone, but may occur when large doses are given to patients with chronic renal failure. Also there may be allergic reactions, irregular heartbeats, nausea, vomiting, decreased appetite dry mouth and drowsiness. Following administration of vitamin-D supplements occasionally skin rash has been reported. Side effects from micro nutrients are rare.

Also Purchased
There is no review for this product!