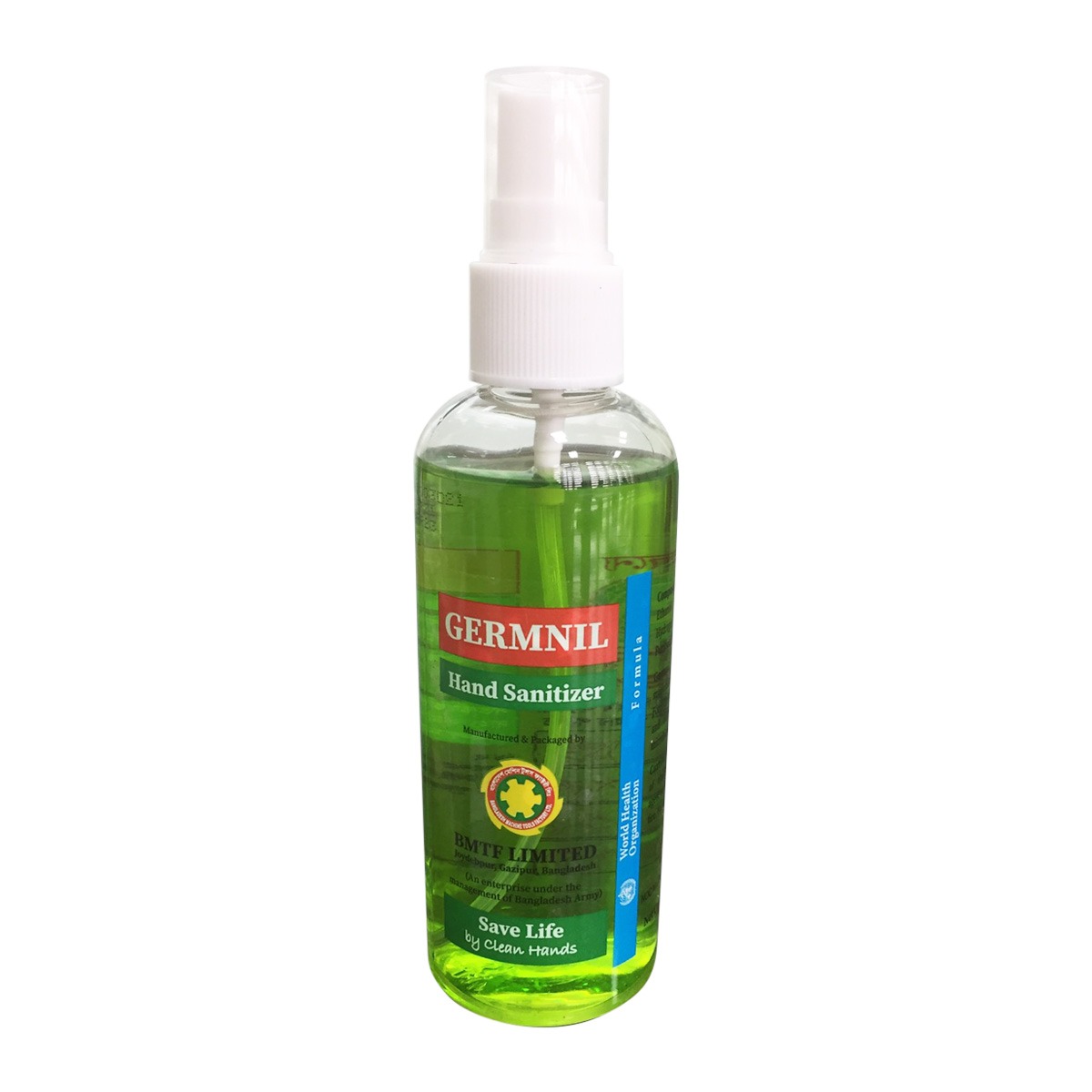 GERMNIL Hand Sanitizer 100ML Pump
GERMNIL Hand Sanitizer 100ml.
Brand: GERMNIL.
Product Type: Hand Sanitizer.
Capacity: 100ml.
GERMNIL Hand Sanitizer 100ml helps to deter the spread of germs and illness-causing bacteria, particularly in busy environments like schools & offices.
Stay safe, stay healthy.
Ingredients: Ethanol, Hydrogen Peroxide, Glycerin, Aloevera.
Categories: Hygiene
Brand: BMTF Limited
Type: Liquide
Pack Size: 100ml
Also Purchased
There is no review for this product!