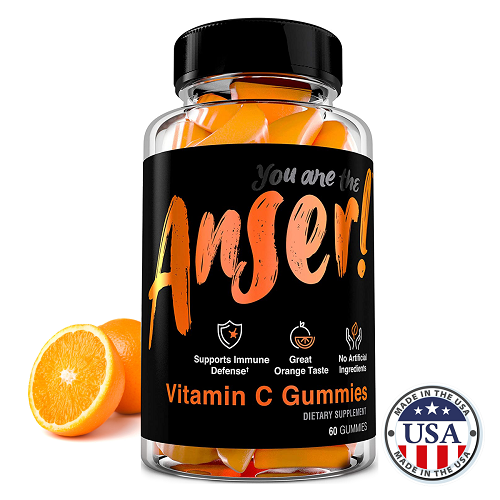 Anser Vitamin C Gummies for Adults - Supports Immune Defense with 250MG Per Serving - Natural Orange Flavor - Vegan, Gluten Free, No Artificial Ingredients, 60 Gummies, USA
৳1341
৳1300.77 (Per Unit)
Boost immune defense: Each serving packs a tangy punch of vitamin C to fortify your immune defense
Antioxidant power: Anser vitamin C gummies are a quick and convenient way to get the antioxidant fighting power of 3 oranges in 2 yummy gummies to help strengthen your body's natural defenses. 
Tested for purity & quality: Every Anser supplement is rigorously third-party tested to guarantee quality and ensure purity and potency. This formula is also free of fillers, GMO's, and gluten. 
Also Purchased
There is no review for this product!