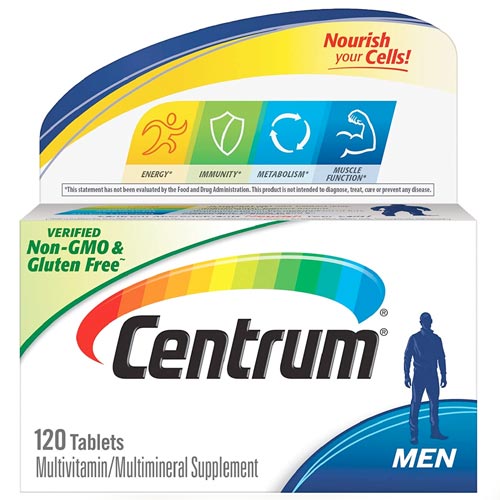 Centrum Multivitamin for Men, Multivitamin/Multimineral Supplement with Vitamin D3, B Vitamins and Antioxidants - 120 Count, USA
৳2700 (Per Unit)
Multivitamin/Multimineral Supplement with Vitamin D3 B Vitamins and Antioxidants.
Specially formulated metabolism immune support and energy supplements for men.
Multipurpose vitamin for men that contains Centrum's highest levels of Vitamin D3 for muscle health support.
Contains vitamins B C D and E essential micronutrients and antioxidants such as zincImmunity and energy multivitamin available in easy-to-take tablet form made with non GMO gluten free ingredients.
Made in USA

Also Purchased
There is no review for this product!