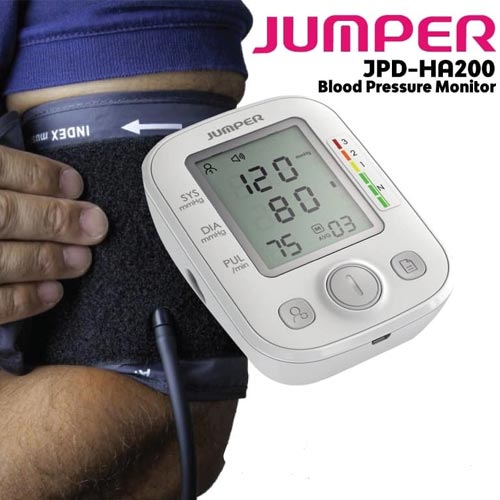 Jumper Blood Pressure Monitor Electronic JPD HA200
৳2599
৳2521.03 (Per Unit)
Fully automatic measurement.
Stores the results up to 99 readings for each of two users.
Calculates average value of last 3 results.
Blood pressure level indicator.
Irregular heartbeat detector.
Measurement method: Oscillometric
Accuracy: Pressure ±3 mm Hg; Pulse rate ±5%
Measurement range: Pressure 0-295 mm Hg Pulse rate 40-199 heart beats/min
Power supply: 4 AAA batteries 1.5 V or DC 5 V micro USB external power supply
Memory: 2 * 99 memories
Users: 2
LCD size: 5.9 * 4.7 cm (3 Inch)
Systolic/Diastolic and Pulse display: √
Date and time: √
Irregular heart beat indicator: √
Average:√
Also Purchased
There is no review for this product!