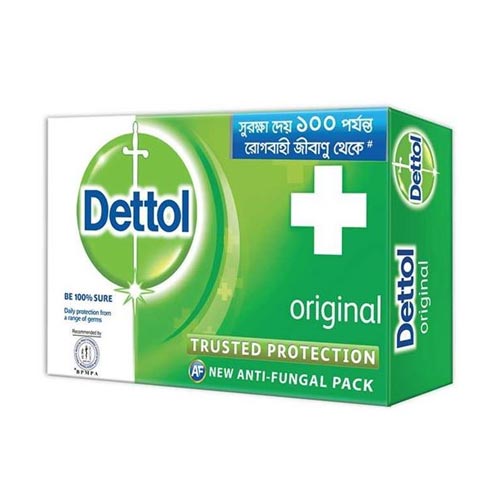 Dettol Soap 125 gm
Soap. This will help your skin feel healthy and fresh. It protects hands from germs and gives better protection. Capacity: 125 gm.
Categories: Hygiene
Brand: Reckitt & Benckiser Bangladesh Ltd.
Type: Accessories
Use 125 gm bar of Dettol Original Soap to get the most cost-effective germ protection every day. Dettol Original soap is antibacterial which gives you protection from up to 100 illness causing germs. Dettol Original is a Grade 1 bathing soap- providing the best value for your purchase. That's why mothers rely on Dettol protection. Recommended by Doctors of Bangladesh Private Medical Practitioners Association (BPMPA).

Also Purchased
There is no review for this product!