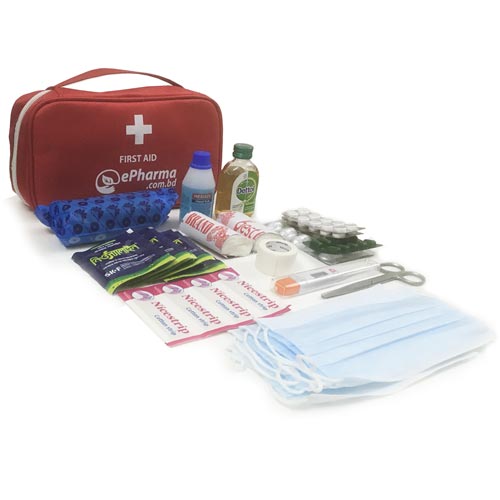 Travel Safety Kit (Red Color)
Emergency 13 Items with one Kit bag.
First Aid. Gastric, Fever, Dysentery medicines( adviced to take medicines based on doctor recomndation).
13 Items with one Kit bag.
1.Mask - 5pcs.
2.Neosaline -5pcs.
3.Hand rub 50ml-1pc.
4.Cotton 25gram -1pc.
5.Roll Bandage - 2pcs.
6.One time band aid strip- 20pcs.
7.Thermometer -1pc.
8.Sessor - 1pc.
9.50ml Antiseptic Liquid -1pc.
10.Paracetamol 500 mg Tablet- 20pcs.
11.Micropore -1pc.
12.Omeprazole 20mg Capsule- 10pcs.
13.Loperamide 2 mg Capsule -10pcs.
14.Kit Bag size 24cm X14cm X8cm.
Also Purchased
There is no review for this product!