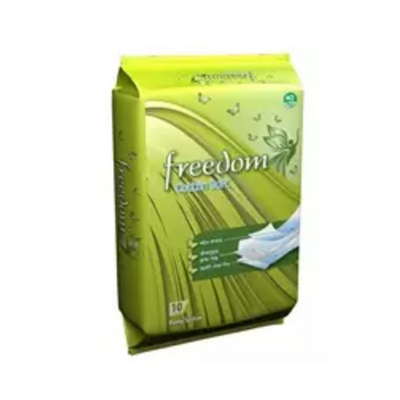 Freedom Panty System 10 pads
Sanitary Napkin / Pad, 10pcs Regular flow panty system Savlon Freedom, ACI/ Savlon
Categories: Sanitary Pad
Brand: ACI Limited
Type: Sanitary Pad
The Straight type napkin is superior to other competitor products as it is much compact in its Top Surface that helps to prevent the shrinkage from the two sides of the pad.


It has the folded pulp inside the pad that ensures high absorption of fluid.
Also Purchased
There is no review for this product!